The last few weeks have brought us a rush of new, worthy candidates—for Force for Good's annual PR Disaster of the Year award.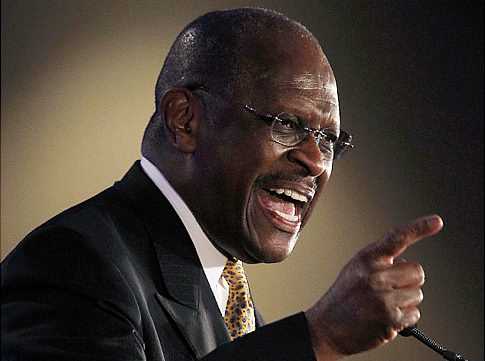 Herman Cain—no matter what you believe at this point, it is clear that the Cain campaign has been clueless in handling a crisis they should have seen coming. With 10 day's notice before the publication by Politico October 31 of the first allegations, how could Cain be caught flat-footed and ill-prepared? The steady drip, drip, drip of new accusations (we've seen this movie before, twice: It's Tiger Woods and Anthony Weiner, all over again) makes it clear this story isn't going away and Cain's various responses—angrily lashing out at reporters, trying desperately to change the subject, defiantly attacking one of his accusers as a "troubled woman," are all wrong, wrong, wrong.
Penn State—the sad, sordid tale of sexual abuse allegedly perpetrated by longtime assistant football coach Jerry Sandusky should have ended in 1996 when Sandusky was first caught showering with a boy; police were notified but no charges filed. Or in 2002 when a graduate assistant coach walked in on Sandusky in the shower with a boy, he told head coach Joe Paterno who reported the charges up to the Administration but didn't notify police, confront Sandusky or otherwise follow through on his obligations to the community to stop a predator. Yesterday, university officials abruptly cancelled Paterno's weekly press conference, only adding to the uproar. Today, the 84-year-old Paterno announced he will retire at the end of the year, surprising no one. The real tragedy is that so many at the university remained silent while Sandusky continued to molest at least eight boys.
Greek Prime Minister George Papandreou, who in a quieter year might be running away with the award. With rioters in the streets of Athens a daily event protesting austerity measures that will end the gravy train for a coddled public in an IOU economy, Papandreou surprised his fellow leaders in the Eurozone by saying he would put Greek's last-chance bailout up for referendum. Hmmmm, seems like all those riots would give one pause before putting further-but-necessary austerity moves up for public referendum. Then, when Germany, France and the rest of the Eurozone made it obvious that their generous deal would be rescinded, Papandreou did an about-face and cancelled the referendum--nothing like promising a vote to a riotous public and the reneging, throwing gasoline on the fire. Papandreou was forced to resign to be replaced by ... no one yet. This being Greece, a new coalition government has yet to be formed amid more squabbling.
These newbies to PR disaster join entrenched candidates Wiener (who exposed himself as a liar), Lindsey Lohan (can't seem to stay out of trouble), Dominiquec Strauss-Kahn and his accuser (he is at best a lech accused of much worse, but her story fell apart and he returned to France where he will apparently not be President), and the Boston Red Sox / Atlanta Braves (historic chokes by both teams--okay not so much a communications issue, but disasters nontheless).